Legendary Manchester United boss Sir Alex Ferguson has an eye for an exceptional talent and this was at play when his team played with Sporting Lisbon in a friendly game in the summer of 2003. A certain  Cristiano Ronaldo bamboozled the Manchester United defenders as the Red Devils were totally outclassed by Sporting Lisbon. The product of that club friendly was the signing of Ronaldo thanks in part to some key Manchester United players who wanted him at Old Trafford.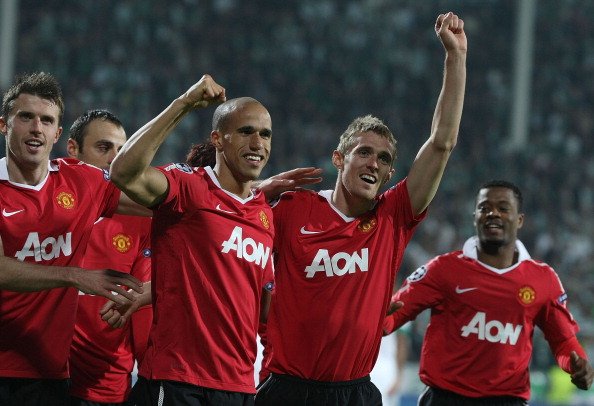 Ferguson engineered the move for Ronaldo and went on to turn him into one of the best players in the world before hismove to Real Madrid in the summer of 2009. Ronaldo remains the last player to win the Ballon d'Or award in England after he bagged the accolade in 2008 as reward for playing a big role in both the Premier League and Champions League titles at Old Trafford.
Both Ferguson and then chief executive David Gill denied that Ronaldo would be leaving the club in 2009 but his exit was imminent as they could not stop him from seeking a fresh challenge in Spain. He moved to Real Madrid some weeks after him and his Manchester United teammates were outclassed by Barcelona thanks to the little genius, Lionel Messi.
Ronaldo left Manchester after netting 118 goals in 292 appearances and part of the money received for his sale was used for a rebuild. The Red Devils signed Ecuadorian international Antonio Valencia, Premier League legend Michael Owen who took the number 7 jersey left by Ronaldo and Gabriel Obertan.
Gabriel Obertan moved to the Theatre of Dreams in a £3m move from Bordeaux in the French top flight having been on the radar of other big teams such as Arsenal, AC Milan and Inter Milan.Gabriel Obertan was disturbed by injuries at the start of his Manchester United career and he never really recovered to show his potentials having been hailed as the replacement for Ronaldo. He spent just two years at Old Trafford before signing for fellow Premier League side Newcastle United.