Newcastle United fans have suffered a lot of heartbreaks in the past when it comes to newsignings and how they failed to meet up with expectations especially during the Mike Ashley ownership era. The Magpies had an unconvincing plan of signing players from the French league while Mike Ashley was still the club owner and it never really worked as  there were a lot of misses and few successes. Gabriel Obertan and SylvainMarveaux were two of the transfers made as part of the plan to sign new players from the French league and it is safe to say that both transfers didn't work out. As a matter of fact, Sylvain Marveaux and Gabriel Obertanwere two of the worst transfers made under the club ownership of Mike Ashley.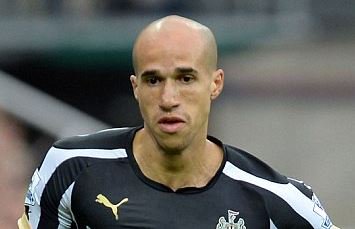 A lot of Newcastle United fans were relieved when Ashley sold the club to a Saudi-led consortium last year with official confirmation in October. The new owners met the club in the relegation zone, but they have been able to show ambition by spending money on new players in the bid to get them out of trouble. The new Newcastle United owners had earlier sacked manager Steve Bruce and replaced him with Eddie Howe shortly after they took control.
Howe has been backed in the transfer window with five players signed and that has propelled the Magpies to leave the relegation zone in the Premier League for the first time in several months after a run of ten points from the last four matches. They are four points ahead of the relegation zone on the Premier League log at the moment. They are presently on a three-match winning run.
For Gabriel Obertan and Sylvain Marveaux, they are now playing for Charlotte Independence in the third tier of club football in the United States of America.